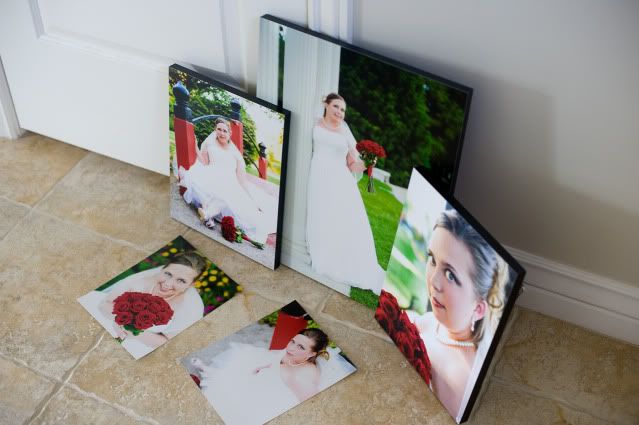 I got a print shipment in today, lots of images for several families, babies and also this lovely bride, Sam. You'll be seeing her bridals soon, I need to get back on top of posting my sessions!
But I wanted to show you all about these standouts that Sam ordered. I love how these turned out. They are going to look so awesome hanging on the wall! They come with holes in the back for mounting, they are available in 3/4 or 1 1/2 inches thick. You can choose black, white, silver, gold, or light wood border.
These are a great alternative to gallery wrap canvas. They are less expensive, but most importantly, the image still looks sharp and crisp, which is a biggie for me. I think I'll be doing some of these for my own home!