I'm all finished editing the wedding of Jen and Luke! I'm so happy for them, they are a really fun couple. Jen was a stunning bride and everything was just gorgeous, complete with a blanket of fresh snow, which made everything look so fresh. The wedding was at Wheeler Farm, which I just love. It was cold, but we managed to sneak outside for a few minutes after an all morning long blizzard to catch some nice outdoor shots.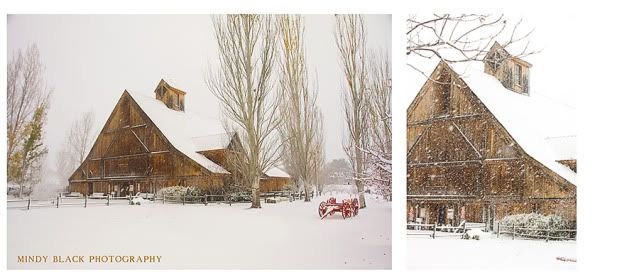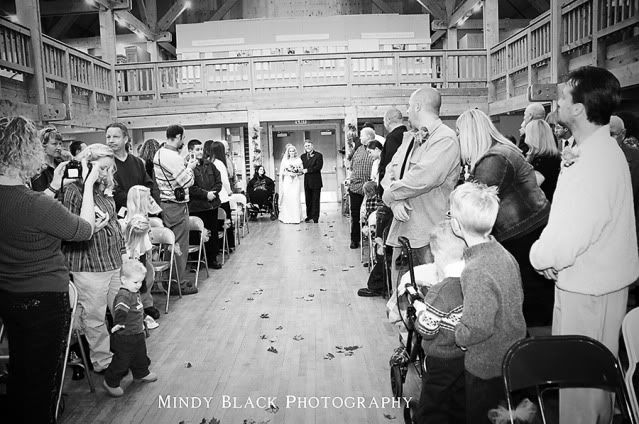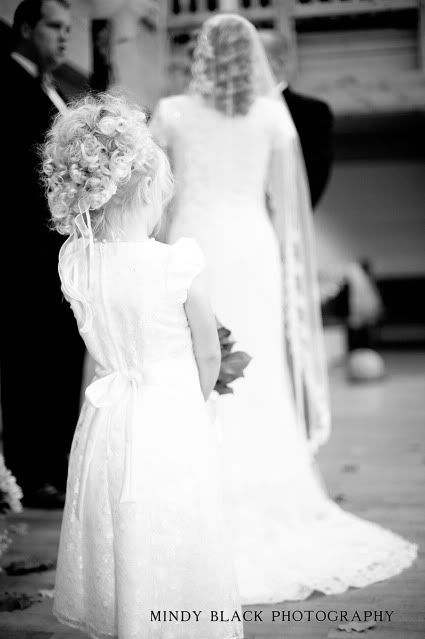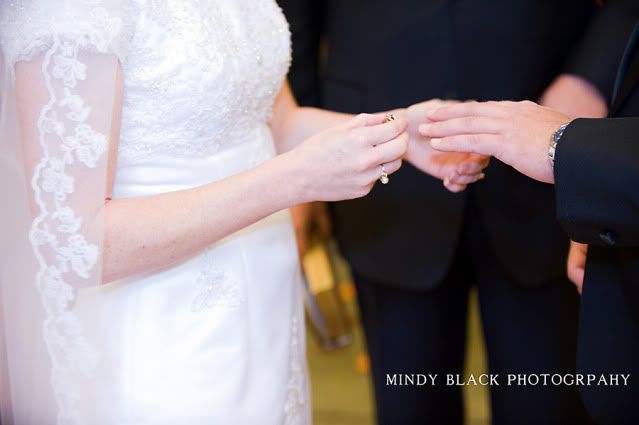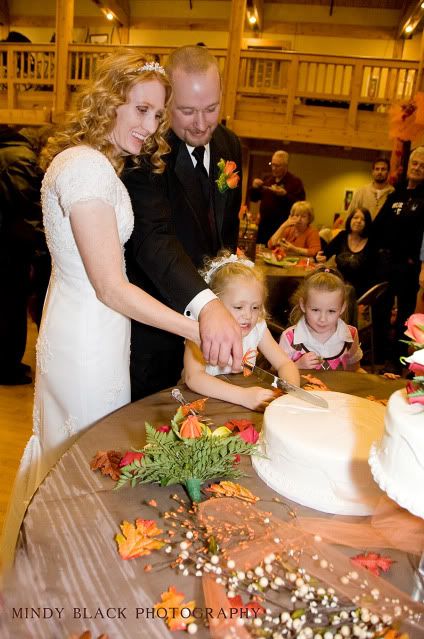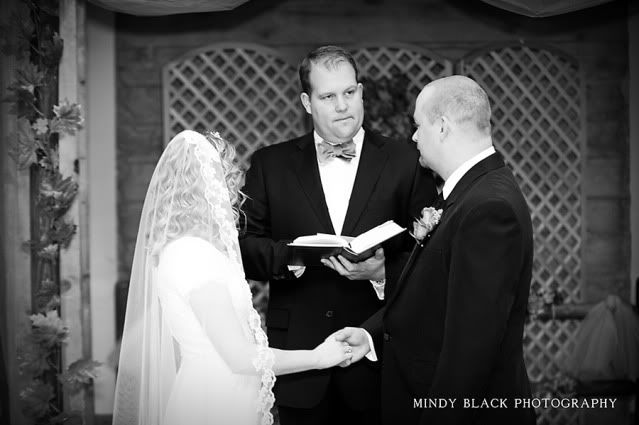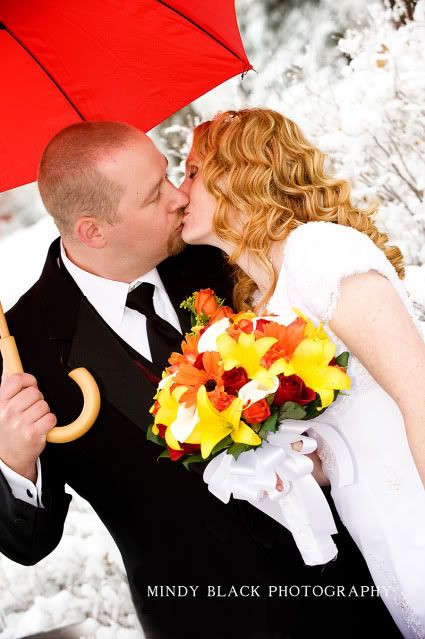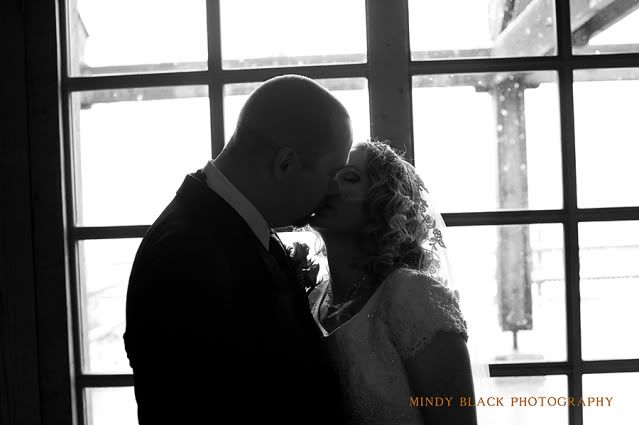 It worked out perfect that these windows in the barn looked out to the freshly falling snow, it was the perfect backdrop for the event, and made for some fun snowy silhouette pictures.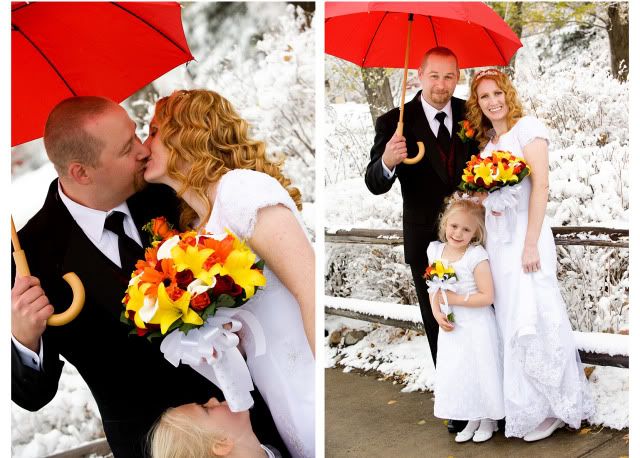 Jen's adorable daughter McKinnley was in on all of the action, a perfect little flower girl/maid of honor, and cutely snuck herself right into this kissing picture, which cracks me up! She had me laughing the first time I met her and each time after that! Cute girl.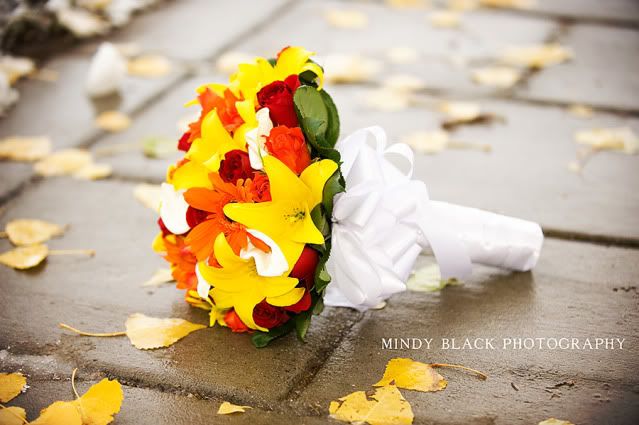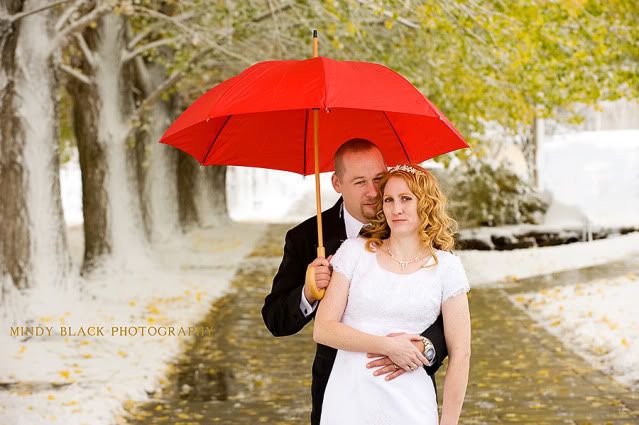 Also, a special thanks to my friend Tia Chapman for coming along and acting as a second photographer for the day! I loved that we were able to get multiple views and angles of the same moment, for example when Jen was walking down the isle, and also this gorgeous shot (below) that Tia took while I was working from a different angle. Thanks for coming along!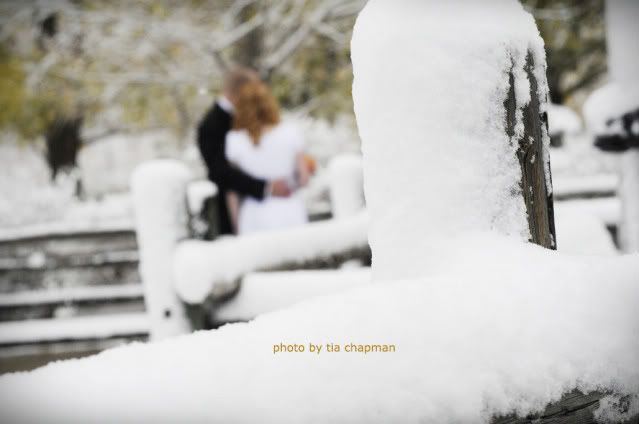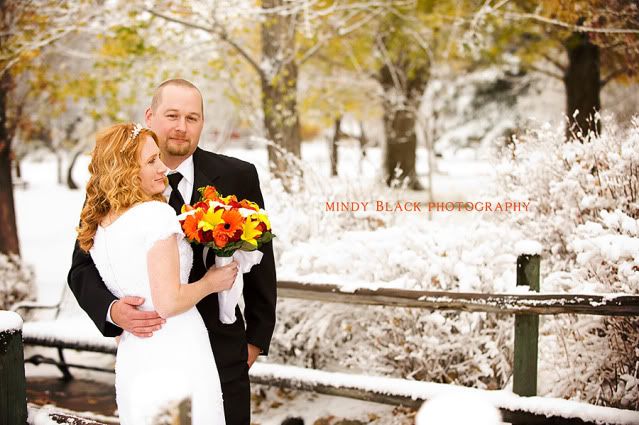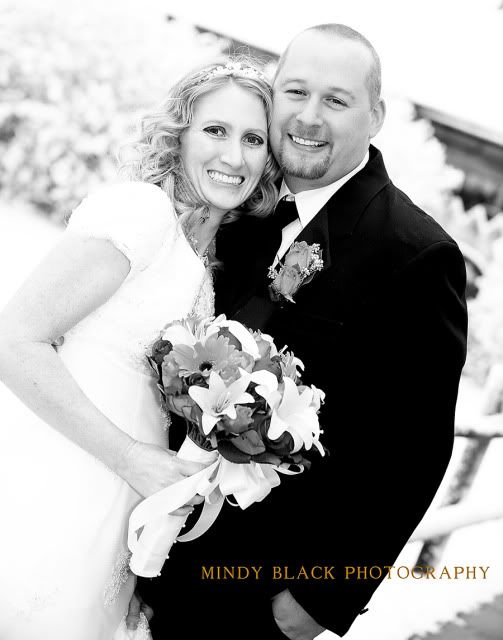 Thanks so much, Luke and Jen! I loved working with you and getting to know you and your family, and I wish you a life full of happiness! I think you make a perfect and beautiful couple!