Look what my grandpa gave me last weekend when we were out visiting!
It's a VERY old camera from the 1940's. It's affectionately called a "Brownie." The shutter still clicks! The coolest part is that it still has film in it. I can't wait to find someone to take it out and develop it and see what's on there. Who knows how long it's been in the camera. It's like a little time capsule. Problem is: the film is kind of stuck and I can't turn the little handle thing to advance the film, so I need to find someone skilled to properly remove the film for me.
I love this little treasure on many levels, and for many reasons. My grandpa was a photography enthusiast, himself. When I was little I thought his camera was so cool. He would take really beautiful landscape and wildlife pictures, elk, deer, etc. And watching him I always wanted to learn how to use a SLR camera. I guess you could say he inspired me to go out and learn. When I was first learning he would give me such great feedback and he really made me feel like I was improving. This was his first personal camera. I'm going to display it in my house so I can see it every day, rather than box it up and store it away.
Secondly, and most importantly, he's getting older. He's been sick. His old body is tired. He once told me that sometimes he feels like a 20 year old man in this 80 year old body. He wants to go out and be active and almost forgets that the body isn't able to do it anymore. I took a picture of him out in his wood shop while we were visiting:
My Grandpa has always been someone who creates things. He builds things out of anything he can find. He makes arrowheads and other treasures for his kids. This past winter, I mentioned to him that I was looking for an old antique window pane to use as a picture frame. He immediately got to work building one for me. And it's beautiful. Better than anything I could have bought.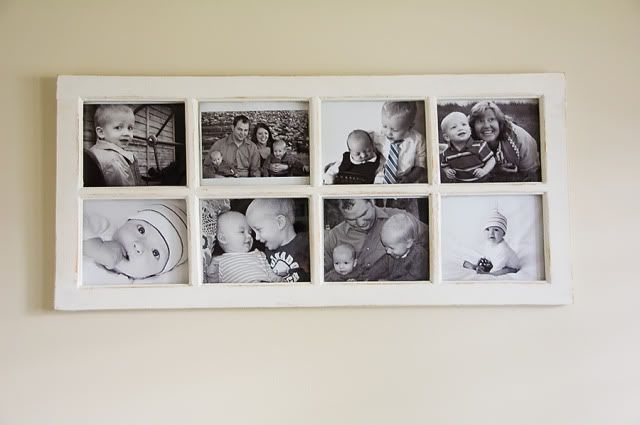 I don't think he knew it when he passed this old camera down to me, but he gave me a true treasure. Mostly just because it reminds me of him.
I truly have the best grandparents in the whole world!
I feel the urge to start a collection of old cameras now!
I'll let you all know what is on this mystery film once I get it developed!