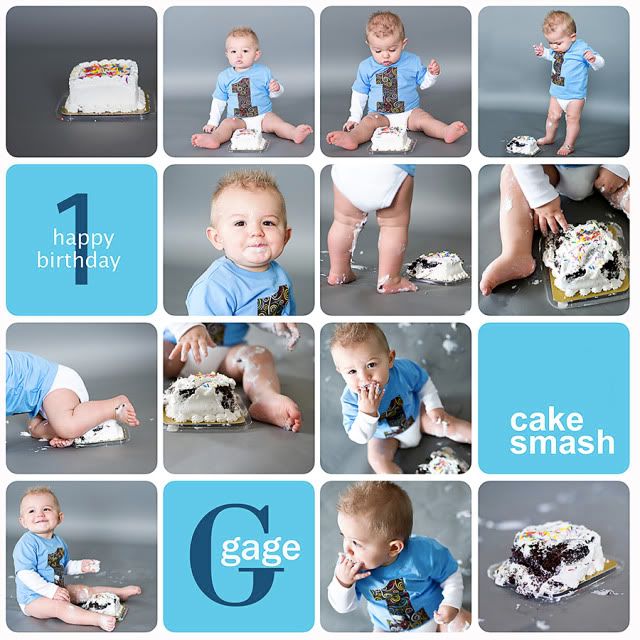 CAKE SMASH!!!
I think Gage liked that part best...
A special thanks to Gage and his mommy, Amber! This session was so incredibly fun, and I loved seeing little Gage again! I took his newborn portraits and I've seen him several other times over the past year. Gage was one of the babies that inspired me to start Babies First Year (details are coming, promise.) This is the part of photography that most fulfills me.
Gage seriously couldn't be cuter! And it's been a pleasure to know him and to have captured some moments of his first precious year!
Happy Birthday, Gage!