(Bear with me, this is the word-iest post on this blog!)


Thank you for a great photography year!
And Merry Christmas to my clients and readers!
I'm officially all finished up for the year, and taking a good break for a month or so. It's been a busy year!
I can't believe all that's happened in the past year. Last November, I decided after my second baby was born, that I was ready to start back up with my photography business. When I first announced that I was going to start taking clients again, I felt like if I did one or two jobs a month that I would consider my efforts "valid", to my surprise I've had so many wonderful new clients and great referrals that have literally exceeded my expectations, and I've loved meeting so many of you. I had a crazy October, taking about 16-17 bookings in one month, plus a move to a new home. That's a lot for a stay at home mother of two small children! I felt bad when I had to turn people away. It has been so overwhelming and unbelievable!
On with business, here's where we are headed for next year...
It's been a great year of learning for me. Technical skills, perfecting my craft, and running a business (and the journey will continue next year, I'm sure.)
I'll be changing a few things for 2010, for one I'll be taking less bookings than I did this past fall. In my current phase of life, I've realized that I just can't have it all. I'm okay with that. There will come a time when my kids are in school and I'll be able to take my photography business as far as I want to, but for now I just need to keep it small enough that I can continue to be home with my kids during the day. So I'm going back to taking only a few appointments each month. Which means that scheduling early will ensure you get the date you want or need. I'll always leave spots available for last minute newborn shoots, after all, sometimes we don't have a lot of warning when these babies come. I understand that. My two were both born one month early . Trust me, I understand.
I'm changing my pricing and packages a bit.I'll still be offering the disk, but I'm going to have a
print package
that is included. One challenge has been that printing varies so much and I want to make sure that my clients have a good sample of what their quality prints should look like. I'll also be encouraging my clients to order whatever additional prints they desire through me, from a professional print lab that is calibrated with my equipment. I have a private
proofing gallery
that is available on my website where clients can log in and choose the images they would like to print. It will be easy. The hardest thing will be choosing your prints! And I promise they won't cost an arm and a leg, you won't be paying $25 for an 8x10.
I'll also be offering some incentives and discounts to returning clients, including a coupon booklet with

huge deals

for returning clients, so make sure to email me and ask to be on my mailing list! It will be lots of fun! Promise!
I'm going to be starting a new program called
Baby's First Year
. It will start with newborn portraits and hit all of the major milestones up to one year. One of the most fulfilling parts of photography has been getting to now my littlest clients and watching them change and grow over that first special year. Baby's First Year will be lots of fun, and I'll be offering deals to those who sign up early. I'll be announcing the details around the first of the year.
I'm really excited for my packaging! It's going to be really gratifying for me to hand your prints right to you in a pretty package with my logo. You'll still get the personalized etched disks that everyone has loved so much, but for me it just feels like a finished job to be giving you your prints. It's going to be so exciting!
Another fun thing is that I've had some requests to teach a class, and I think it will be a lot of fun. I think we're going to get one going sometime in early 2010. It will be a
beginning digital photography class
with my tips and techniques for taking better pictures as well as detailed instruction on how to start taking pictures yourself instead of letting your camera do the thinking for you! Details will be coming soon, but make mental note if you're interested and contact me by email if you would like any details.
Whew! That seemed like a lot of business...
Anyway, I'll still be posting sessions that I haven't been able to post yet, and posting more of those that only had preview's posted...and I'm sure I can't resist posting some pictures of my kids here too, so I'll be around.
I don't even know what I'll do with myself for a whole month without any sessions!
I have a to do list though... it involves:
snuggling up and staying warm
Christmas shopping and parties
starting my training for Ragnar Relay in Arizona, and a half marathon in the spring
decorating and painting my new home
catching up my boys scrapbooks
editing my own family's pictures
printing my family blog book...
It will be a nice break.
until then...
Happy Christmas!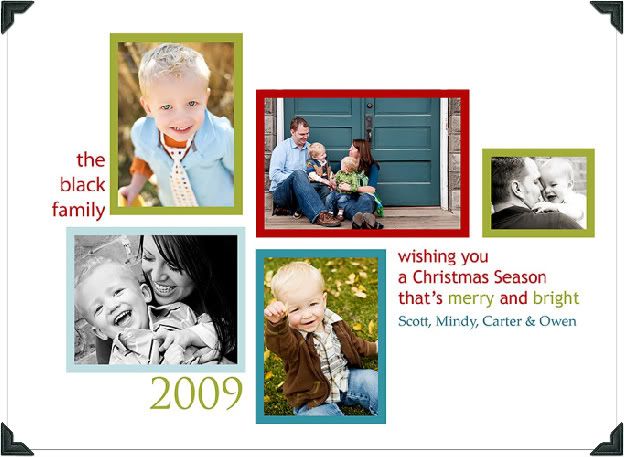 oh, and I almost forgot! My Christmas gift!
In the spirit of Christmas, and because I'm feeling so grateful to so many of you, I'll be offering a giveaway!
Up for grabs is

one free mini session

. That's 30 minutes of shooting time, and 10-12 full resolution images on a disk, I'll even throw in a free 8x10 print.

You can use it for yourself, or give it to a friend for Christmas!
You choose the date, any time in 2010.
All you have to do to enter is leave a comment here.
This give away is open to anyone who wants to play, you don't have to be a previous client, and I'll let you enter your name twice if you post the link to my post on Facebook or your personal blog. (just be sure to leave the link to your post in one of your two comments, no cheating!)
This contest is open until Christmas Eve morning. I'll post the winner immediately.
Merry Christmas!